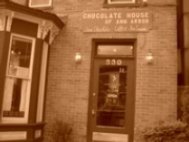 It was a very cold day, probably the coldest so far this winter. The weather forecast says that it will start snowing tonight.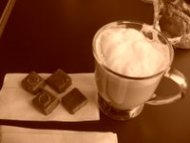 On such a cold day, Dan and I feel like going to "chocolate cafe" downtown and drink sweet hot chocolate to keep ourselves warm. They sell so many kinds of chocolates & candies & cakes and hot drinks, and tastes great!
This afternoon my wish came true and I and Amy went there together...
More